Self-care 2022 with the Flawless BFF Favorites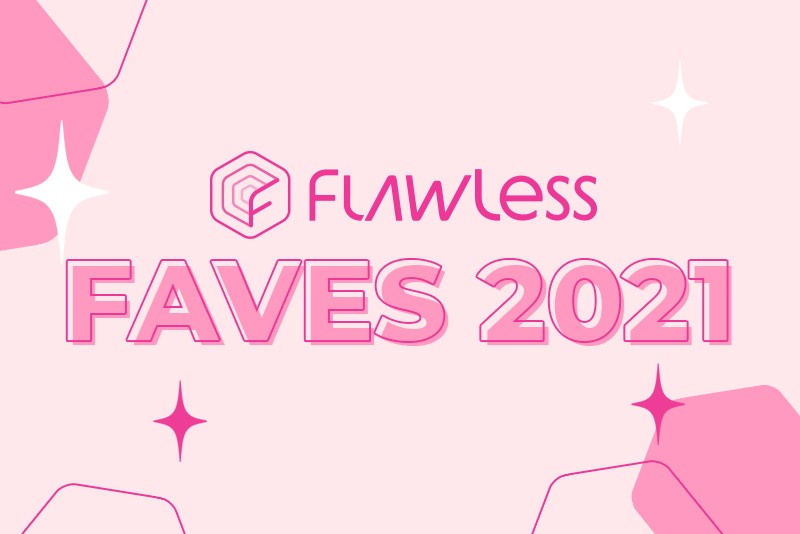 One way to make sure that you face 2022 with confidence is to stock up on the most popular skincare products and get the best-selling Flawless Services and MD Treatments as early as possible. And there's no other better time to do that than right now because c'mon, you deserve to pamper yourself—and some retail therapy at Flawless Online Shop or a visit at any Flawless Face & Body Clinic is the perfect ways to do just that.

To help you out, we rounded up our Flawless BFFs' most loved local & imported products as well as their top-rated Flawless Services and MD Treatments. From a must-have soap to a facial that should be part of your monthly to-do, here are the Flawless BFF Favorites of 2021!

Flawless BFF Favorites: Local Products

The cream of the crop, aside from Flawless Face & Body Clinic's local products being a holy grail to those who have acne-prone or oily skin, these must-haves have also become the go-to of those who are looking for cruelty-free skincare. As a socially responsible brand, we make sure that all our products weren't tested on little furry friends. You will also notice cruelty-free logos on our product posts which signify that those products were not tested on animals ever.
All products mentioned are available in all Flawless clinics and online at Flawless Online Shop. For first-time Flawless Online Shop buyers, use the code BEAUTYBEGINSHERE for your free shipping!

Flawless BFF Favorites: Imported Products

A loyal BFF knows that Flawless Face & Body Clinic also houses a number of globally-renowned skincare brands! Included in our roster is ISKIN New York, Ivatherm, Evenswiss, Kamedis, Froika, and Mesoestetic.
Some of these products are MD-recommended which means a Flawless Medical Doctor's prescription is required before you can purchase. This ensures that the products & its ingredients are exactly what you need for your skin concern. If something fancies your eye, just visit any of our clinics nationwide or message us on our Facebook page, so we can schedule you for your FREE consultation.

Flawless BFF Favorites: Services and MD Treatments

And now, let's train the spotlight on the Flawless Services and MD Treatments that gained popularity in all our clinics nationwide last year! These are the tried and tested clinic favorites that kept our BFFs coming back for more!

Expert Tip: You can pick which ones from the list you will start with for your skincare resolution this 2022.
Clarifying Facial
Nano Powerpeel
Age Defy Facial
Flawless White Facial
Platinum Peel
Waxing
Rejuvelite Insta Facial
Shape & Sculpt
K-Glow Facial
Power Facial
Beauty Drip®
Easy Peel
Fractional Needling Therapy (FNT)
Botox®
Laser Hair Removal
Accutite®
Acnelan
Mesoestetic Peel
Still on the fence with what to get from the list? Just visit any of our clinics for your face-to-face consultation. Our Flawless MDs will guide you on which treatment can solve your skin concern! You may walk-in or book an appointment via:

1. website: flawless.com.ph/bookappointment

2. your chosen clinics thru the numbers listed here: flawless.com.ph/contactus

3. #stayFlawless app by downloading from the App Store or Google Play Store.

Reminder: You can only book an appointment at the reopened clinics and please make sure to have your vaccination card with you. Only fully vaccinated clients will be accepted.

You can also get a free MD Consultation via MD Helpline on our Facebook Messenger, weekdays from 1 PM to 6 PM.

To know more about Flawless, visit flawless.com.ph or follow Flawless on social media via @FlawlessFaceandBody on Facebook, @myflawless on Instagram, and flawless_ph on Twitter.
---