Put Your Best Face Forward this 21st National Flawless Day!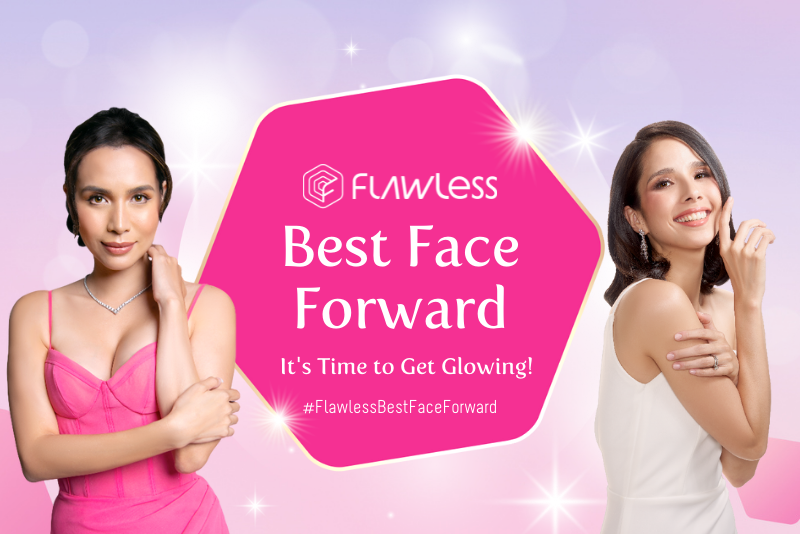 Like any true BFF (or best friend forever), Flawless Face & Body Clinic is not just a partner in skincare but also a #1 ally who supports and encourages self-love and self-care. Flawless BFFs like you go through tough life changes. Whether these are big or small issues, it can affect your confidence and general outlook in life––that is why it's important to know there is always a solution that can take you where you need or want to be.
For more than two decades, Flawless has been helping each BFF achieve their ultimate self-care goal––a clear and smooth skin, firm face and body, or a healthy glow, and many more. Flawless understands the value of restoring confidence and bringing satisfaction to every BFF that steps into their clinics. At Flawless, every change can be beautiful even if it takes time.
And as Flawless proudly celebrates its 21st anniversary this December 8, 2022, officially labeled as the National Flawless Day, Flawless gives a whole new meaning to BFF––apart from being your skincare BFF, you can also put your Best Face Forward with Flawless! Wear your confidence the way you want––it's your turn to get the pampering and wellness you need because you deserve it. Brighter days are ahead with your best face forward. It's time to get glowing!
Each milestone year, Flawless treats its fab BFFs with exciting beauty deals that you surely would not want to miss:
BEST FACE FORWARD EXCLUSIVES
December 8 to 11, 2022
BFF BEAUTY GLOW
December 1 to 31, 2022
E-vouchers are also available on Flawless Online Shop. Choose from a wide range of e-vouchers that you can gift yourself or to your loved ones this Christmas season, too! Check it out here: https://shop.flawless.com.ph/
To know more about Flawless, visit flawless.com.ph or follow Flawless on social media via @FlawlessFaceandBody on Facebook, @myflawless on Instagram, and @flawless_ph on Twitter.
---