Your Best Skin Ever with Flawless Beauty Goals!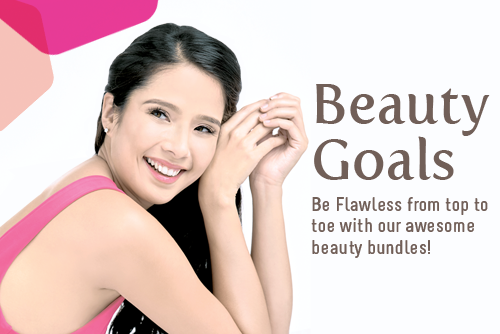 Ever wished that you look more youthful and your skin glows radiantly? Or how about keeping your skin totally blemish-free? Get ready to achieve your most beautiful skin ever with Flawless, the country's preferred clinic for face, body and medical services.
With Flawless' latest offer, Beauty Goals promo, top-to-toe flawlessness is definitely within your reach. Enjoy beauty bundles specially combined to answer common skin concerns, like acne, pimples, dark spots, dull complexion, wrinkles and fine lines.
Acne Control, Whitening, and Age Defy bundles are composed of Flawless' most popular services for face and body, such as Advanced and Regular Facials, Platinum Peel, Nano Powerpeel, Back Cleaning, Body Scrub, and Shape & Sculpt. Plus, FREE take home products are included in each bundle to give clients a complete beauty package.
So what are you waiting for? Book your beauty bundle now and be the most flawless version of yourself. Hurry, the nationwide Flawless Beauty Goals promo is valid until August 31 only!
---