Countdown To A Sexy Bridal Body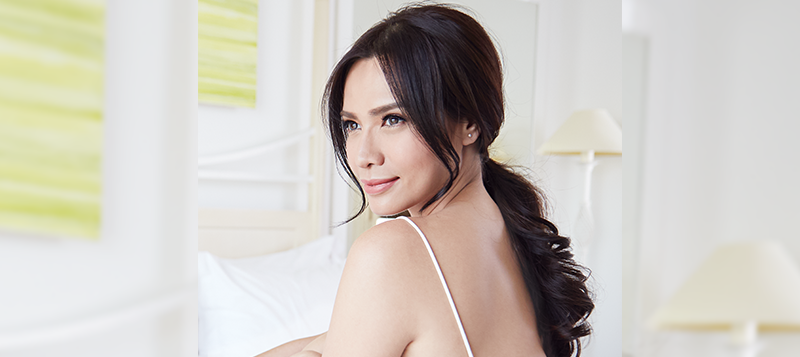 Toned arms, tight abs, and long, lean legs, how did #FlawlessBride Divine Lee achieve her svelte bridal figure? Don't worry, we know her secrets and it's not just genetics. So get ready to take some notes as we spill D's Flawless formula to a sexy bridal body!
Find A Flawless Workout
Start regimen: 4 to 5 months before
It's no secret that Divine keeps an active lifestyle and she mixes up her workouts with weight training, cardio, boxing and other sports she's keen to try. To get you extra motivated, get a BFF to commit as your fitness buddy. That's how D does it; she makes her gym sesh a social activity. Plus, her hubby-to-be, Blake Go, tags along too. Talk about #relationshipgoals!
We believe that achieving your beauty goals requires a lifestyle change. So to begin your body transformation, find a workout that you can stick to, like yoga, cycling, badminton or even taking a dance class.
Eat & Drink To Sexy
Start regimen: 4 to 5 months before
Another lifestyle change you need to implement is having a proper diet or nutrition. As experts would always say, fitness is 80 percent nutrition and 20 percent exercise. Getting the right nutrients will help regulate metabolism, which aids in weight loss, and will also be beneficial to the skin!
Don't skip meals, just fill your plate with fruits, veggies, lean protein, and good carbs, and control your portions.
To boost your diet and fitness regimen, take Flawless Shape & Sculpt Nutraceuticals with L-Carnitine (P2,250). These dietary supplements help burn fat, reduce weight, and energize the body to support active lifestyle. Now you know where D gets her energy when she hits the gym!
Sculpt Your Body
Start Regimen: 1 to 2 months before
By now, you may have lost weight and already in better shape. However, you may still notice some stubborn fat that won't just go away. Good thing we offer Mesolipo (P5,000 per session) at Flawless, a body sculpting treatment that melts localized fat by injecting a concoction of active slimming ingredients into your problem area, like arms, tummy, and thighs.
Divine likes getting Mesolipo shots before doing cardio or any high intensity workout as it helps the concoction to disseminate in the body to burn more fat. And if she can't squeeze a gym sesh in her sched, she makes the most of her clinic visit with Shape & Sculpt (starts at P4,500 per session) as a follow up treatment after Mesolipo,
Shape & Sculpt is our premier non-invasive pain-free slimming solution that reduces fat, tones up muscles and contours the body beautifully. This treatment uses a synergistic system of Cavitation Ultrasound, Radio Frequency and Middle Frequency to slim down and tone up problem areas effectively. It's also like you did distance running and weightlifting in just 40 minutes.
Well, this wraps up our body countdown to make you as sexy as Divine Lee. Remember, work out, nourish, and sculpt that body just the way you want it to be. And to help you jumpstart your Flawless fitness regimen, avail of our #FlawlessBride Package 3: Mesolipo with FREE Shape & Sculpt Nutraceuticals and enjoy a total savings of P2,250!
---