How To Achieve Maxene's Flawless Glow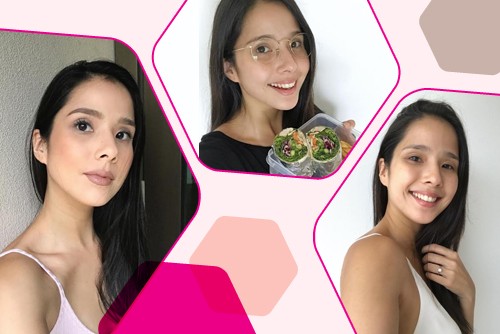 She walks in a room and charms people with her smile, wit, and radiant skin. This is how our #FlawlessBride Maxene Magalona captivates the crowd and we're sure that you want to know her secret to a top-to-toe Flawless glow. So here are tried and tested whitening services that can help you glow to the max.
Nano Powerpeel
This microdermabrasion treatment uses corundum crystals to lighten, rejuvenate, soften and even out the skin. Nano Powerpeel also helps reduce appearance of pigmentations so you can glow flawlessly. Try Nano Powerpeel with Flawless White Mask and see your face glow for days!
Platinum Peel
Using a diamond-tip wand, Platinum Peel, promotes skin renewal by gently removing dead skin cells, which results to lighter, cleaner and more radiant skin. It's an ideal treatment if you want to see your face look lighter and softer.
Easy Peel


We all know peels immediately help lighten skin complexion, but this Flawless whitening treatment also eliminate skin discoloration, fine lines, acne, oiliness, and appearance of large pores with the use of a scientifically blended peeling solution.
Flawless Signature Body Peel
This intensive whole body micro peeling treatment uses various types of fruit acids to deliver smoother and fairer skin. This peeling treatment is also ideal to even out skin tone. Dark knees and elbows? Flawless Signature Body Peel will do the trick!
Body Scrub
This relaxing exfoliation treatment is ideal for removing dryness, roughness, and dullness of the skin. Body Scrub will definitely bring back your glow with its Flawless White moisturizing treatment after exfoliation.
Mesoestetic Glycolic Peel
Known as the Holy Grail for exfoliation, Glycolic Acid effectively removes dead skin cells to reveal brighter and fresher skin. Mesoestetic glycolic peel is also ideal to treat skin discoloration, age spots as well as wrinkles and fine lines.
Fractional Needling Therapy Whitening
A cult favorite treatment from Flawless, Fractional Needling Therapy or FNT is an advanced micro needling method that infuses potent serums to the skin. FNT Whitening uses a powerful skin lightening serum, which contains watercress and arbutin, to improve skin tone, lighten hyperpigmentations, age spots and freckles.
Loving this list of Whitening treatments? Find out which one will work best for you or which of these services lightens skin tone the fastest. Oh, and don't forget, get glowing skin like Maxx at up to 50% OFF our bestsellers from November to December -- Perfect way to wow everyone for the upcoming Christmas parties and reunions.
---