How To Slay In This Season's Sexiest Dresses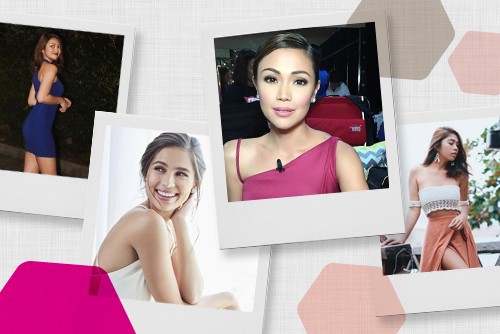 The Holidays brings us simultaneous parties, weddings, reunions, and other glittering shindigs that require you to dress to impress. And if you think the task of finding the perfect dress is hard enough, you then worry about your figure fitting into that frock! Now to spare you from a fashion faux pas, check these Flawless tips on how you can slay in any dress.
Back-bearing Halters
Image Source: @jascurtissmith
Problem Area: Back or Bra-line
Flawless Solution: Nano RF Back
Leave the wings to the ornament angels and sculpt your back sexy with our Nano RF service. This non-invasive treatment works by melting fat with Radio Frequency, which then helps the skin to tone up. So, before your put on that LBD, make sure you got those rolls rolled out from your back!
Sleek Body Cons
Image Source: @charleneajose
Problem Area: Tummy
Flawless Solution: Mesolipo + Shape & Sculpt Abs
Cinch that waist, tone those abs, and bid farewell to annoying bilbil with this sexy-tummy combo: Mesolipo + Shape & Sculpt Abs. Mesolipo melts fat by injecting a concoction of slimming agents to the problem area, while Shape & Sculpt is a 3-step slimming treatment that blasts fatty areas and tones skin. Together, these treatments will help you get a tinier waist or flatter belly.
Sassy Satin Slips

Image Source: @jodistamaria
Problem Area: Arms
Flawless Solution: Mesolipo + Shape & Sculpt Arms
With its flowy silhouette and thin spaghetti straps, satin slips definitely require nice décolletage and toned arms. Try the Mesolipo + Shape & Sculpt Arms combo to get nice slimmer arms.
Stylish High-Slit Maxi
Image Source: @kattvaldez
Problem Area: Thighs
Flawless Solution: Cellutite (Exclusively availble in Flawless Megamall)
Not every girl has legs for days but you can create that illusion with the help of nude stilettos. Now, to make sure your legs can wow, slim down those thighs and keep 'em tight with Cellutite. This non-invasive body-sculpting treatment helps improve the appearance of cellulite, at the same time, Cellutite firms the skin.
Well, there you have it-4 sexy dresses and 4 types of slimming treatments to make you a holiday star in every event you'll be in this season. Make sure to drop by Flawless this week to avail of #RacetoBeauty Slimming deals tagged at 50% OFF!
---