See How Totally Sulit #BeautyDash Deals Are!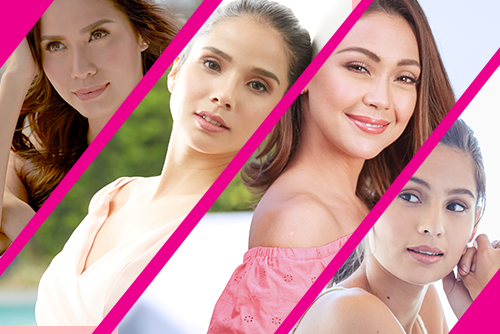 Finally, Flawless' biggest beauty blowout for 2017 is happening this weekend. Each year beauty fans flock to every Flawless clinic to celebrate National Flawless Day, which falls on the 8th of December, by availing of the brand's anniversary offers. And for 2017, Flawless is extending the anniversary celebration by going all out on December 8, 9 & 10 with Beauty Dash.
So to help you know what to get for yourself and loved ones as you visit Flawless this weekend, here's an insider info on all the must-grab offers from our 3-day beauty spree!
Warts Out at 50% OFF
Bust those warts out for less as we offer our Electrocautery at a 50% discount. Here is the price guide on areas: lower back, upper back or chest area is now P2,250 instead of P4,500; face, nape or neck is only P1,250 instead of P2,500; and lower legs & feet is only 2,500 instead of P5,000.
P160 Pimple Clear Gel
Because this product works like magic, we want everyone to snag our Pimple Clear Gel at a steal price of only P160 instead of P360 for every purchase of Acne Control Advanced Facial or Nano Powerpeel with Regular Mask or Advanced Mask.
16K for 6 Sessions
Enjoy 6 sessions of Mesolipo for only P16,000 and save a whopping total of P14,000! Plus get this special package of 6 sessions of Nano Powerpeel with Advanced Mask + Neck Powerpeel for only P16,000 instead of P18,750.
Sulit Drips & Injectables
What's a beauty promo without our most-wanted drips and injectables? So here's what we're offering: Pay only P1,600 instead of P3,000 for Flawless White Injectable with Vit C, get a FREE Vit C shot for every Power Drip session, and get 50% OFF Beauty Drip for every Power Drip session.
Race to Beauty Tracks
And because we're going all out, Race to Beauty Weekly offers are back and will be available this NFD weekend. That's right, if you missed out some deals from Whitening, Slimming, Age Defy or Clear Skin Week, you've got December 8, 9 & 10 to snag them.
Are you pumped up yet to rush in our clinics? Well, see you at Flawless for Beauty Dash!
---