Flawless Acnelan for Clear Skin Transformation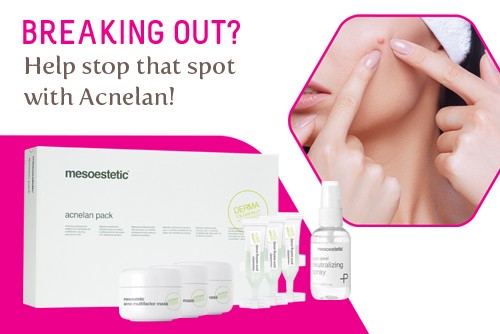 Have you been breaking out lately? Pimples, no matter how big or small, can be very embarrassing. And with pollution, stress, environmental damages and even hormonal imbalances, pimple breakouts and acne formation become inevitable. This is why Flawless, the country's preferred aesthetic clinic, continues to leverage its skincare expertise by providing acne solutions, thus, its latest offering-Acnelan.
Acnelan is an intensive medical treatment of acne-prone and seborrheic skin, developed by Mesoestetic Spain, the same laboratory that brought Flawless' Cosmelan and Mesoestetic Peels. Acnelan combines clinical treatment with a Flawless MD and homecare treatment of Acnelan products, which contains: Acne One for exfoliation and bacterial and inflammation control, Purifying Mousse for removing skin impurities, and Imperfection Control for improving skin color and texture from acne damage.
More than controlling acne and removing pimples, Acnelan works effectively as a skin renewal system to provide a permanent solution to the acne disease. Each step of the Acnelan process is essential to address the skin condition, including the home care treatment. The result is a clearer and healthier skin free from acne.
Let Flawless put an end to your pimple problems and stubborn acne, try Flawless Acnelan in-clinic treatment for only P3,500. Flawless Acnelan is now available in all of the 45 clinics of Flawless nationwide.
---