5 Celebs Share Soaps They Use At Home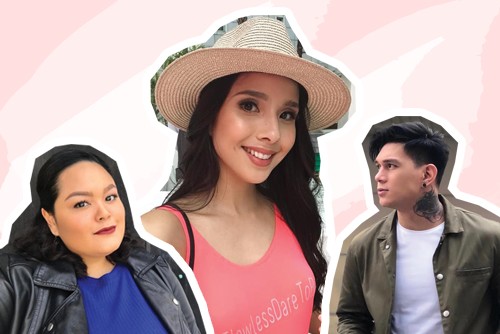 Ever wonder how your fave artistas keep up to look fresh and well, Flawless all the time?

Surely with their busy scheds and tapings that wrap up past midnight, a weekly clinic visit for facials, drips and other beauty treatments would be a hard task to follow through. Good thing these Flawless stars know how to extend treatments at home using Flawless Soaps, no less!
So, heres a rundown on which Flawless soaps are popular among celebs.
Maxene Magalona
Image source: @MaxeneMagalona
For her MAXXimum glow, Maxene Magalona alternately uses Flawless Whitening Soap and Flawless Oatmeal Soap.
Maxene shares that aside from having great results, she swears by these two bars of beauty because of their natural ingredients.
The powerful components of Salicylic Acid, Kojic Acid, and Papaya Fruit Extract in every bar of Flawless Whitening Soap helps reveal a healthy white glow while keeping the skin moisturized with its Coconut Oil ingredient. And Flawless Oatmeal Soap gently exfoliates the skin to remove dead skin cells on the body and other impurities using oat grains. Talk about the best offers of nature and science!
Cai Cortez
Image source: @CaiCortez
Actress Cai Cortez has made Flawless AHA Soap as her home remedy to fight off dullness and haggard-looking skin. Flawless AHA Soap is and ideal micro exfoliator that gently removes dead skin cells and impurities on the skin to reveal a softer and suppler texture.
Zeus Collins
Image source: @Hashtag_ZeusCollins
Zeus Collins lives up to his Flawless God of the Dance Floor status by making sure hes shine-free and blemish-free on his TV shows, events, and other live appearances. His secret is a good ol bar of Flawless Tea Tree Soap. This soap helps control oil that may cause breakouts and blemishes.
Chariz Solomon
Image source: @Chariz_Solomon
This sexy momma slays on TV by being ageless and Flawless. Chariz Solomon says that her regular use of Flawless Collagen Soap helps prevent formation of wrinkles and fine lines on her face. Adding this soap to your regimen may leave you with a refreshed, dewy look just like Chariz.
Kiray Celis
Image source: @KirayCelis
Aside from her regular facials, young comedienne Kiray Celis keeps her face smooth and blemish-free with our Flawless SAS Soap. The actress spills that only a few days of using SAS Soap, her zits would just zap away. This proven bestseller contains Salicylic Acid to combat acne-causing bacteria and reduce oiliness.
So have you tried any of these soaps yet? Take your beauty regimen now to the next level with Flawless Soaps for only P150 each!
---