Biotulin Could Be Your Next Anti-Aging Obsession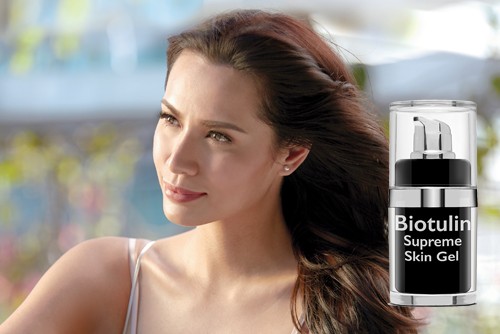 Biotulin, the world's supreme natural skin gel for anti-aging and wrinkle reduction, has finally landed in the Philippines and is definitely within your reach at Flawless Face & Body Clinic.
Image source: miloclinic.com/
Dubbed as "Organic Botox", Biotulin has been creating a fanfare among beauty aficionados who are seeking ways to look forever young, which includes Hollywood stars Madonna and Leonardo DiCaprio. Even former US First Lady, Michelle Obama, Duchess of Sussex Meghan Markle and Duchess of Cambridge, Kate Middleton were reported to be users of this plant-based anti-aging gel that reduces the appearance of wrinkles and fine lines.
Biotulin is capable of delivering the same effects of Botox with zero pain and downtime. Its potent formula contains 3 supreme natural ingredients that are effective in reducing wrinkles: Spilanthol, Imperata Cylindrical, and Hyaluron.
Spilanthol is a local anesthetic extracted from Acmella Oleracea that relaxes facial features and reduced muscle contractions. This ingredient is ideal to reduce wrinkles and fine lines around the eye area and makes the skin look noticeably smoother. Imperata Cylindrical, also known as the exotic blady grass from South America, supplies skin with extra moisture to make skin supple and refreshed. Finally, Hyaluron helps cellular regeneration and defies skin aging by replumping and hydrating the skin.
With continuous use of Biotulin, wrinkles and fine lines are visibly reduced, and skin already looks firmer after just an hour of treatment or usage. No wonder the stars are obsessed with this supreme skin gel!
And to give off drastic results, Flawless is offering 3 sessions of Fractional Needling Therapy (FNT) with Biotulin for Php 15,000. This ensures that the potent serum or gel is delivered into the layers of the skin through a micro needling technique. And you can also take home a bottle of Biotulin with a single session of FNT Biotulin for only Php 12,900.
Achieve a naturally smoother and younger-looking skin with Flawless FNT with Biotulin, now offered at the following Flawless clinics: Flawless SM Megamall, Flawless SM North EDSA, Flawless Trinoma, Flawless Light Mall, Flawless Makati, Flawless Mall of Asia, Flawless SM Sta. Mesa, Flawless SM Manila, Flawless SM San Lazaro, Flawless Sta. Lucia, Flawless SM Sta. Rosa, Flawless SM Bacoor, Flawless SM Dasmarinas, Flawless SM Calamba, Flawless SM Lipa, Flawless SM Batangas, Flawless Marilao, Flawless SM Pampanga, and Flawless Davao.
###

For more information about FNT with Biotulin, visit our website at FLAWLESS.ph or follow us on social media: Flawless FB Page, facebook.com/FlawlessFaceandBody, and @MyFlawless on Instagram & Twitter.
---