Divine Lee Is Your Quintessential Flawless Mom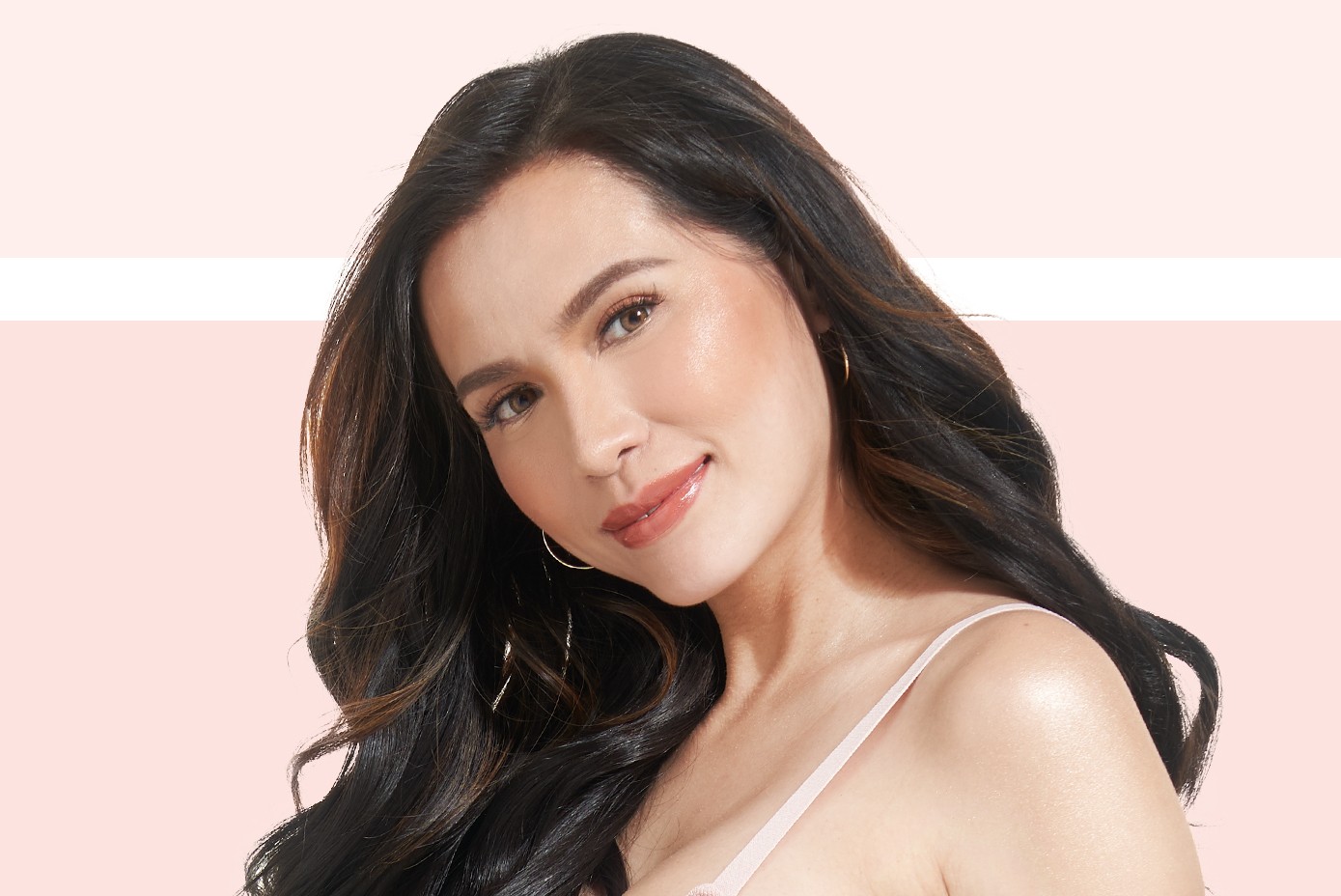 From Mother Becky to wifey to real-life mommy of Baby Baz (and another baby coming-yes, she's pregnant again!), Divine Lee-Go is definitely a Flawless mom to watch.
Ever since she and husband Blake Go exchanged their I Do's in Cebu, Divine has been wearing more hats as she juggles life in back and forth from the Queen City of South to Manila, which includes her ambassadorship duties and managing her new e-commerce biz. But what moms and millennial girls are curious about is how Divine maintains her clear, ageless skin and svelte figure. And so, here is an insider scoop on Divine Lee-Go's beauty secrets shared during her endorsement shoot with Flawless Face and Body Clinic.
"Never akong nag-let go," Divine explains on how she bounced back immediately after giving birth to Baz. "During my pregnancy, I was still working out, nourishing my skin with nutritious food and beauty products. And even though I knew I was limited with treatments allowed for pregnant women, cleared naman ako sa facials. So, pumupunta parin ako sa Flawless to get my treatments and it helps that they have doctors in every clinic."
"Post-natal naman, siyempre more workout for me. Hindi dahil porket payat ka before pregnancy eh madali ng ibalik yung body. For me, I really worked hard for it. I went to the gym every single day and got help na rin from Flawless to tone up my tummy faster." Divine opted for the non-invasive Shape & Sculpt treatment, which combines cavitation, radio frequency, and muscle toning frequency to melt fat, tighten the skin, and further tone the muscles. This treatment is safe for nursing moms and can be done every after 2 weeks. "But aside from working out and getting Shape & Sculpt, I realized na nakakapayat pala talagang mag-breastfeed. So that helps too!"
She adds that from her pregnancy to post-natal and breastfeeding not only allowed her to discover natural and organic skincare products, but also regular products and treatments that are actually safe for pregnant and breastfeeding mothers. "Marami din naman pala talagang mga puwede. You just have to ask your OB-Gyne or dermatologist kung okay talaga yung product or service for you. Kaya nga hindi ako nag-stop with my Rejuvelite Facials and Nano Powerpeel noong preggy ako with Baz, nagpa-color pa nga ako ng hair eh!"
Divine was only new to breastfeeding when Flawless launched Biotulin, which is a plant-derived skin gel known in Hollywood as the "Organic Botox" that smoothens wrinkles and hydrates the skin. Flawless had Divine face the campaign as she also uses the gel to combat her puyat look.
When asked why she didn't stop getting aesthetic treatments and maintained her extensive skincare regimen, Divine would always say "Why not?". The first-time mom further explains that she has always been interested in beauty and that will always be a part of her personhood. "Ako yung tipo ng mom na naka mudpack habang nagbe-breastfeed, magpapa-salon or derma muna bago mag-grocery, and there's nothing wrong with that. I wish all moms will continue to take care of themselves. Kasi why not? Nine months kang nag-carry ng baby and you've been sleepless ever since. Siguro naman deserve natin to get pampered."
Flawless offers select products and treatments safe for both pregnant and lactating women, know more about these by scheduling a FREE Doctor's Consultation at any Flawless clinic nationwide. Or simply book an appointment online through Flawless' website: www.flawless.com.ph/bookanappointment.
---