Fractional Needling Therapy for 5 Skincare Needs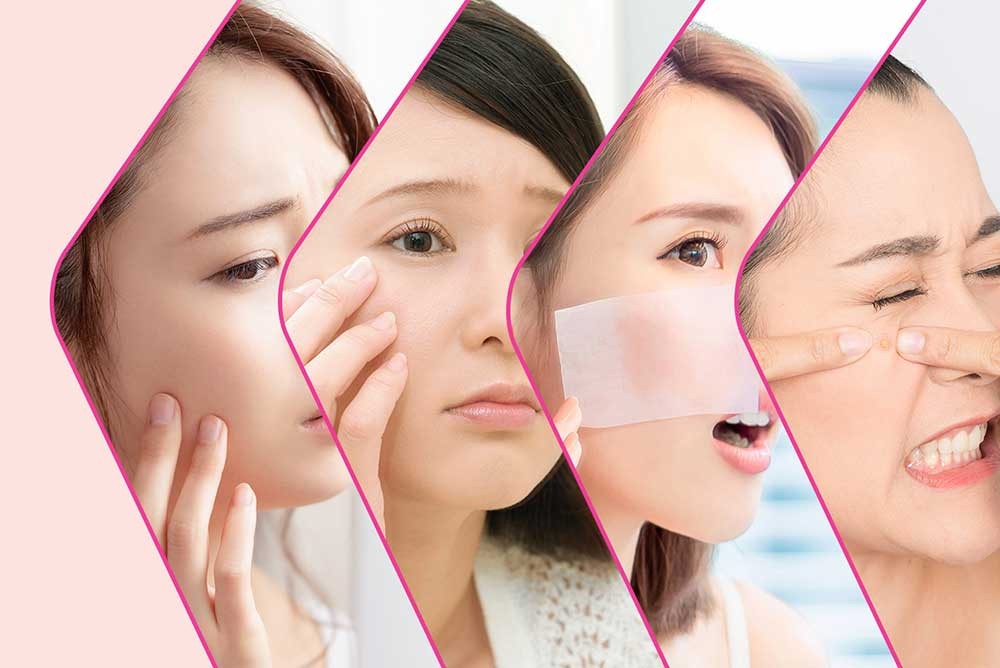 Oiliness, pimples and breakouts, wrinkles, dullness, and roughness-these are the common skin concerns that we try to answer with our daily skincare routines. We buy beauty soaps, astringents or toners, and creams that promise to eliminate our skin problems, but these homecare products just don't get us there on its own. We need advanced skin treatments that answer our concerns at a cellular level, just like Fractional Needling Therapy (FNT) from Flawless Face & Body Clinics.

FNT is a medical treatment that uses a revolutionary micro needling device that creates micro-channels and stimulates the skin's blood flow, and induces collagen production. Through these micro-channels, potent serums or medicines are properly infused for best results, giving long-term to permanent solution to any skincare need. With that, we give you the 5 Skincare Needs that Flawless FNT answers.
#1 Acne Control: For Pimples & Breakouts
FNT has been successful in treating clients suffering from mild to severe acne. Several clients have noticed that combining FNT with their bi-monthly Acne Control Facial helps clear skin from pimples and cystic acne. Flawless FNT for acne and pimples use a clearing serum formulated with Zinc Gluconate, which has anti-inflammatory effects while it also stimulates production of new cells. FNT Retinol works well for some forms of acne, too!
#2 Oil Control: For Excessive Oil Production
Oiliness of the skin is a result of overproduction of sebum leading to clogged pores, black heads, white heads, and even acne. To prevent these from happening, FNT Clearing and FNT Retinol are proven helpful in normalizing the skin. FNT Retinol is derived from Vitamin A that acts to regulate superficial skin cell turnover, preventing clogging, controls oiliness, and stimulates collagen production, tightens, and smoothens the skin. It also removes dead skin cells from the pores to keep skin clear oil-free and clear from other blemishes.
#3 Age Defy: For Wrinkles, Fine Lines, and Loose Skin
Aging skin may be inevitable but with today's modern skincare discoveries, reversing the effects of wrinkles, fine lines, and loose skin is possible-especially with Flawless FNT. The FNT Lifting includes serums like Retinol and ISKIN Intensive Repair Booster. Although these promise a tighter and more youthful looking skin, each serum is unique in their age-defy capacities; Retinol boosts collagen production and plumps skin, and ISKIN Repair Booster replenishes skin cells and repairs damages.
#4 Whitening: For Dullness & Dark Spots
Be it for dullness or dark spots, whitening treatments help improve skin tone and texture. With Fractional Needling Therapy, it delivers whitening serums more effectively through micro-channels for a faster whitening effect! FNT Lightening uses a potent serum designed to even out and brighten skin tone and remove dark spots. This serum is also ideal to correct age and sun spots.
#5 Biotulin: For Overall Youth & Rejuvenation
Here's an A-List FNT with all-natural ingredients available in Flawless! A popular skin remedy in Hollywood, the Flawless FNT with Biotulin uses a plant-based anti-aging gel that reduce appearance of wrinkles and fine lines. Its potent formula contains 3 supreme all-natural ingredients-Spilanthol, Imperata Cylindrica, and Hyaluron-all are effective in reducing wrinkles and delivering overall skin rejuvenation. With continuous treatments of FNT with Biotulin and usage of the serum at home, expect wrinkles and fine lines reduction in just 1 month!
Intrigued to try Flawless Fractional Needling Therapy? Visit a Flawless clinic near you today and ask which FNT treatment is best for you.
---