Maxene Magalona in the Pink of Beauty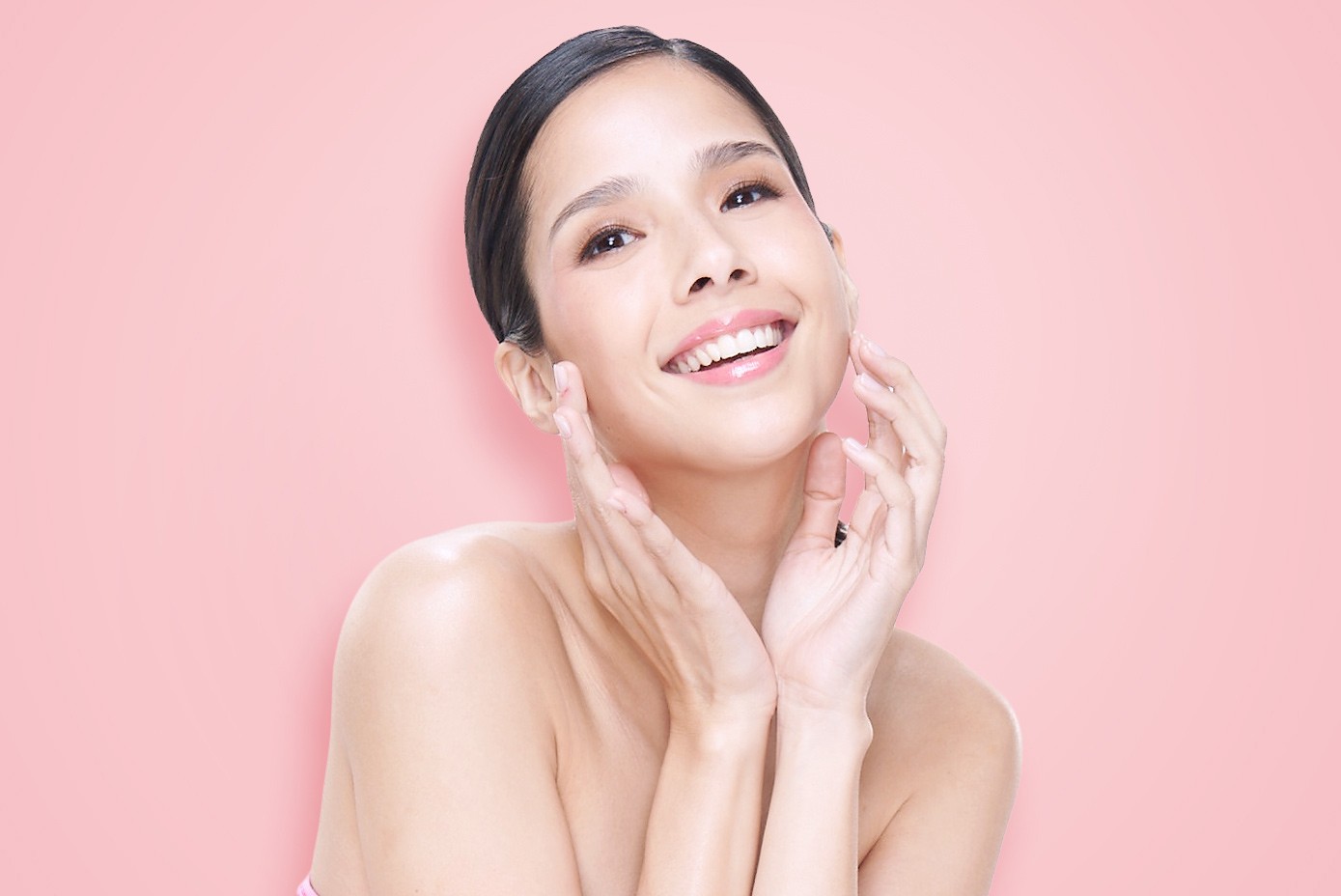 Everyone has probably seen Maxene grew up on their TV screens and are very much familiar with her charming, bubbly personality. But a more matured, more feminine, and we dare say, wiser Maxene Magalona-Mananquil greeted the Flawless Team at her recent photoshoot with the beauty brand.
The actress had a new haircut that framed her face brilliantly; she looked slimmer and her skin was radiating from top to toe. She was sharing fitness and nutrition tips and which Flawless treatments are must-tries to anyone who complimented her fresh appearance. Many had the impression that Maxene is reinventing herself. So, what changed?
"I am still the same Maxene but I know for sure that marriage has changed me for the better." Maxene explained. "My husband inspires me a lot. He inspired me to think less of myself and start serving others more."
Flawless Bride, Dare to Bare; some of Maxene's notable campaigns with Flawless.
Maxene married model and musician Robbie Mananquil on January 2018. Her engagement inspired the #FlawlessBride campaign in 2017 that offered special promo packages for brides-to-be. Last year, she front-lined Flawless Dare to Bare campaign, which advocated for body positivity and diversity. For 2019, Maxene and Flawless Face & Body Clinic are all about the beauty of wellness and self-care.
Flawless Wellness & Fitness
Self-care brought Maxene to a holistic journey of wellness and fitness.
"Self-care is so important to me because it brings me a more positive outlook on life," shares Maxene. "One thing I learned from Flawless is to take care of myself, so that I can take care of others. We have this misconception that when we pamper ourselves, we're being selfish. But no, we need to take care of ourselves first, so we can share the best of us to others."
Health, wellness, and fitness are her priorities now. Her Instagram feed is curated with snapshots of her yoga sessions and beach escapades. Followers seem to recognize that her hard work has paid off with their compliments on her fitness progress, and some even asked for weight loss tips. "My goal wasn't to lose weight, I'd say it was just a bonus. I started working out and doing yoga regularly because I wanted to feel good about myself, and we know that exercise helps people to feel happier and more energetic."
Maxene's fitness regimen started as her stress reliever when she was planning her wedding. "Tapos tuloy-tuloy na until now. I also eat healthier, sometimes I indulge in comfort food but I make sure that I keep a balanced diet."
Of course, she is pleased with the outcome of her fitness achievement. She is not shy to flaunt her lean body in swimsuits and crop tops as seen on her social media posts. "I do feel that Flawless confidence, I am definitely more comfortable in my own skin now. Kaya nga I decided to cut my hair, eh. It was something that I was scared of in the past, because for years my hair was my comfort blanket, something that I thought I can hide in. But this year, I want to do things differently. I want to live my best life. No more what-ifs."
Flawless Beauty from Within
Maxene maintains her radiant glow by combining Flawless' Ultimate White Facial and Rejuvelite Mask.
Aside from the physical changes, Maxene 2.0 would not be possible without her positive attitude. "For the past year, I learned to love myself, to actually appreciate what God has given me-my face, my skin, my body, my mind and soul-and that gave me a healthy mindset."
Maxene experienced that moment when she realized her own beauty and found it skin-deep, then she started seeing beauty in others. "Self-care and self-love will teach you to love others. I became more forgiving, more patient and understanding with the people I deal with."
The 30-something actress also wants to use her voice in uplifting Filipino women, especially young girls. Her public postings became an avenue for her to inspire fans and other netizens with her weekly inspirational quotes and encouraging photo captions. "I want to engage in more dialogues on true beauty and holistic positivity, I want to see girls motivated to make their dreams come true."
Be in the Pink of Beauty with Ultimate White Facial + Rejuvelite Insta Facial, and Bella Beauty Nutraceuticals
Maxene takes her responsibility as a woman of influence seriously. She even gave an advice to anyone who wanted to jumpstart the journey to self-love and self-care with 3 practical tips. "First is to be kind to yourself; you may not instantly love everything about you but start with kindness. Second, take care of yourself because no one else will know better take care of you but you. Eat right, exercise, pamper yourself, get a massage, indulge in a facial at Flawless once in a while-actually make that twice a month, and get enough sleep. Third and last: never lose hope. Just believe in yourself and what you can achieve, believe that it's going to happen because it will. You have control over your life."
Want to reinvent yourself like our Flawless endorser Maxene Magalona-Mananquil? Flawless Face & Body Clinic offers a wide variety of products and treatments for common aesthetic needs, such as: Whitening, Acne Control, Oil Control, Age Defy, Slimming, and Hair Removal.
To know more about these beauty solutions, get a FREE Doctor's Consultation at any Flawless clinic nationwide or book an appointment online through Flawless' website: www.flawless.com.ph/bookanappointment.
---