Jodi Sta. Maria Invests in Flawless Skincare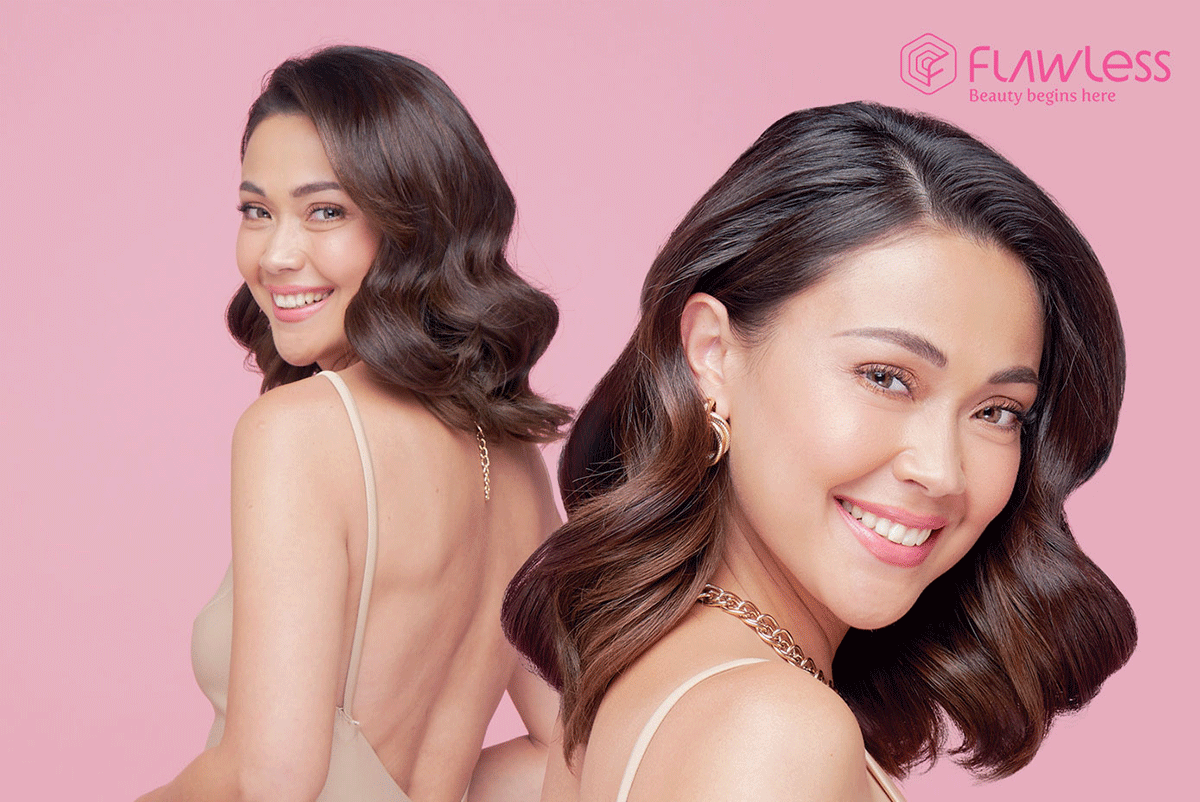 As a multi-awarded actress, Jodi Sta. Maria is undoubtedly one of the most recognizable faces in the country. She's also headlining Flawless Face and Body Clinic's latest campaign called Flawless Skinvestment. The globe-trotting screen queen has been endorsing the clinic chain since 2014. And although Jodi is in her late 30s, most people would say that she doesn't age but only looks fresher and younger as years go by. Her secret to perpetual youth? Investing in skincare.
"I invest in my skin not only because puhunan ito ng artista. Pero kasi when you take care of your skin, you also take care of your health and wellbeing," says Jodi. "That's why I am glad that Flawless has been there for me through the years, kasi iba ang Flawless mag-alaga."
With 45 locations nationwide, Flawless is known as the only aesthetic clinic that is Guaranteed Hygienic and with a wide range of face, skin and body services that are administered by in-house doctors and highly trained aestheticians. "Every Flawless skin professional is very knowledgeable and caring," Sta. Maria testifies. "They're always there to help me whenever I have breakouts, whenever I think that my skin looks dull and needs hydration or glow."
The actress admits that having smooth and youthful skin doesn't just happen overnight- it takes proper skincare and choosing a healthy lifestyle. As seen on her vlog, there are rare occasions when the star gets pimple breakouts or even dry skin. When this happens, she runs to the aid of her trusted skincare experts. Jodi is a fan of the Flawless Power Facial, an advanced facial combined with microdermabrassion while adding nutrient-potent skin serums; and Bella Beauty Boost, an ultra-hydrating treatment that repairs skin from damages and gives off a dewy glow.
Sure enough, Jodi looks ultimately Flawless in her latest ad campaign with the beauty brand, which flaunts her svelte figure and glowing skin in a nude bare-back dress.
"We love Jodi because she embodies a Flawless woman," says Rubby Sy-Coyiuto, CEO and owner of Flawless. "She is confident, independent, multi-faceted, and she never fails to give back and inspire others. And that's true beauty, seen from the inside-out!"
Each year, Flawless launches anniversary promos that make the clinic chain even more accessible to every beauty seeker. And with Flawless Skinvestment, clients are sure to enjoy quality skincare for less through discounted aesthetic services, products, freebies and even Beauty Plans to avail until December 31, 2019.
To know more about Flawless and Flawless Skinvestment campaign, visit www.flawless.com.ph or follow Flawless on social media via Facebook.com/FlawessFaceandBody, Twitter.com/Flawless_PH and Instagram.com/MyFlawless.
---