Contour and Firm Up with Flawless Ultherapy®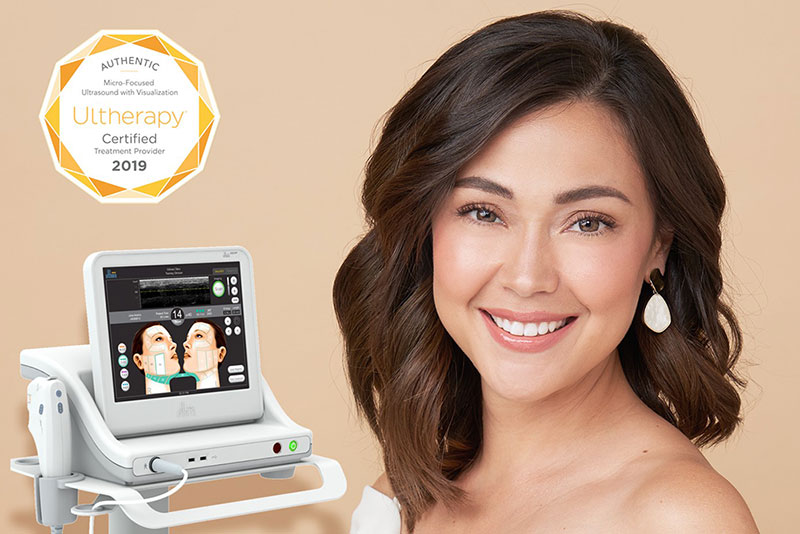 In the 18th year celebration of Flawless Face and Body Clinic, beauty seekers are delighting in the clinic chain's ongoing surprises of promos and new beauty solutions. And the latest offering of Flawless could just be this year's cream of the crop for its clients—Ultherapy®. The non-invasive lifting treatment everyone is talking about has finally landed in the clinic chain and promises great results to beauty seekers.
Ultherapy is a safe and precise non-surgical treatment for contouring, tightening, and smoothening of the skin using ultrasound technology. The micro-focused heat from the ultrasound deeply penetrates three layers of the skin and creates regenerative channels in the tissue for collagen rebuilding. This results in skin regeneration or a noticeably tighter and lifted skin. Ultherapy is also beneficial for those who want to achieve well-contoured cheeks and jawline.
The precise monitoring of the Ultherapy machine with its ultrasound imaging, allows doctors to see the layers of the tissue they are treating and ensuring that the machine's energy is delivered to where it will be most beneficial. This system makes it truly safe and effective. In fact, Ultherapy is the only FDA-approved non-invasive aesthetic procedure for the lifting of the skin on the neck, jowls, and eyebrows. It is also FDA-cleared to improve the appearance of wrinkles and lines on the décolletage.
Flawless boasts that Ultherapy is able to give natural-looking results with minimal to zero downtime and results improve for about 2 to 3 months or even up to 6 months. Plus, the clinic chain sees the procedure as a good 'Flawless Skinvestment' as Ultherapy usually requires a one-time treatment.
Flawless Face and Body Clinic is currently offering Ultherapy at the following clinics: Flawless SM Makati, Flawless SM Megamall, Flawless SM North EDSA Annex, Flawless TriNoMa, Flawless Light Mall, and Flawless SM City Cebu.
To know more about Flawless and Flawless Ultherapy, visit www.flawless.com.ph or follow Flawless on social media via Facebook.com/FlawlessFaceandBody, Twitter.com/Flawless_PH and Instagram.com/MyFlawless.
---