Join the Business of Beauty with the Flawless Skinvestor Reseller Program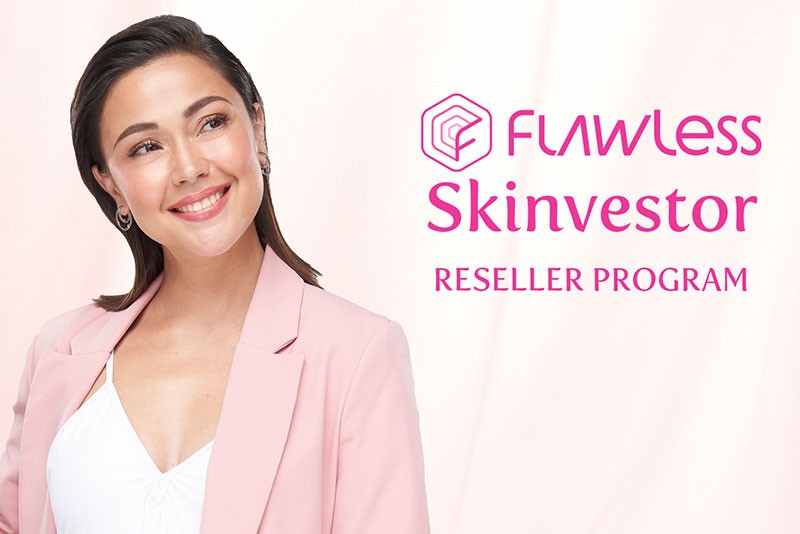 If you're exploring for an additional income, look no further. Now, you can show your love for Flawless products and become our official reseller through the Flawless Skinvestor Reseller Program!
Flawless Skinvestor is a reseller program that aims to give both Flawless clients and employees the opportunity to achieve their entrepreneurial dreams. Once a Flawless member signs up to be a Flawless Skinvestor, he/she will be automatically considered as an official reseller.
There are four types of packages designed specifically for different kinds of Skinvestors:
Newbie Skinvestor
Experienced Skinvestor
Advanced Skinvestor
Elite Skinvestor
Here are some perks of being a Flawless Skinvestor:
Be your own boss
Earn at the comfort of your own home
Enjoy great discounts and rewards
Sell quality and dermatologically tested skin care essentials
Manage your own business anywhere and at your most convenient time
Get FREE marketing support from Flawless Team
You can now resell the best-selling Flawless Skincare Kits: Acne Control, Oil Control, Age Defy, Whitening, and Bleaching. More Flawless products at an affordable wholesale price are available for Skinvestors!
Know more about Flawless Skinvestor Reseller Program by watching this video here:
<iframe width="800" height="450" src="https://www.youtube.com/embed/rUVgINf8SMY" frameborder="0" allow="accelerometer; autoplay; clipboard-write; encrypted-media; gyroscope; picture-in-picture" allowfullscreen=""></iframe>
Join the business of beauty! Be a Skinvestor today. Sign-up here to join:
https://flawless.com.ph/skinvestor
---