Face the New Future of Beauty with Flawless Skinvestment™ Lite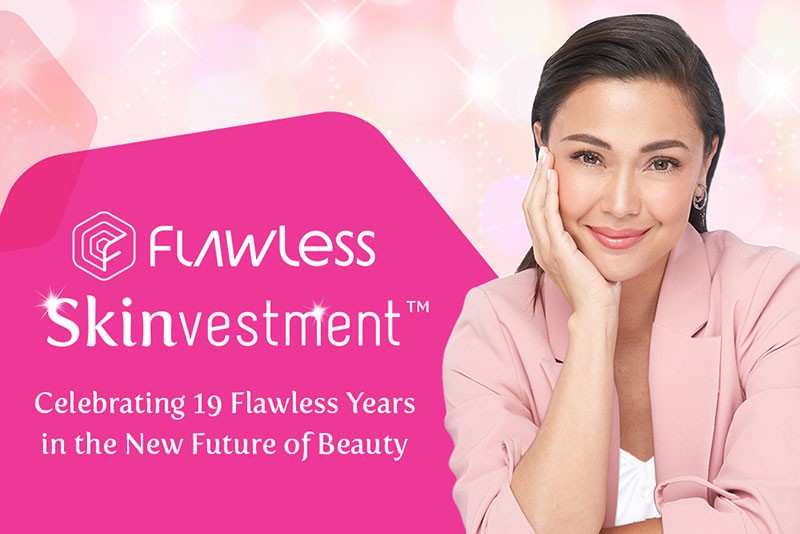 Now that masks and face shields are essential parts of our everyday routine, we may have to update our skincare regimen to keep up with quarantine-related skin issues or what we call quaranskin™. Perhaps you find yourself suffering from maskne, you may even have dry skin, irritation, inflammation, and even breakouts from stress and anxiety. We know that it's easy to just skip your skincare routine altogether since we now spend most of our time at home. But, trust us, it's still wise to take care of your skin during the pandemic.
This is why we, at Flawless Face and Body Clinic, want to help you face the new future of beauty with our all-new packages in the Flawless Skinvestment™ Lite promo. These affordable packages may just be your much-needed motivation to get back on track when it comes to investing in yourself, through your skin.
The all-new Flawless Skinvestment™ Lite has packages ranging from Php 3,000 to Php 40,000 with added value worth Php 500 to Php 10,000 which can be used for any Flawless Services, MD Treatments, and products. And to keep you Guaranteed Hygienic even outside the Flawless clinics, each package comes with a free item for added protection against the virus. This is available for purchase until December 31, 2020.
You can also purchase Flawless Skinvestment™ Lite E-Vouchers at Flawless Online Shop! These e-vouchers can be used at your chosen clinic/s. E-vouchers cannot be used on Flawless Online Shop purchases. Add to cart here: https://shop.flawless.com.ph/collections/skinvestment-lite
Drop by any Flawless clinics to know more about the Flawless Skinvestment™ Lite. You can also book an appointment here: https://flawless.com.ph/bookappointment.
To know more about Flawless and #FlawlessSkinvestment campaign, visit www.flawless.com.ph or follow Flawless on social media: Facebook.com/FlawlessFaceandBody and Instagram.com/MyFlawless.
---