Evenswiss Now Available at Flawless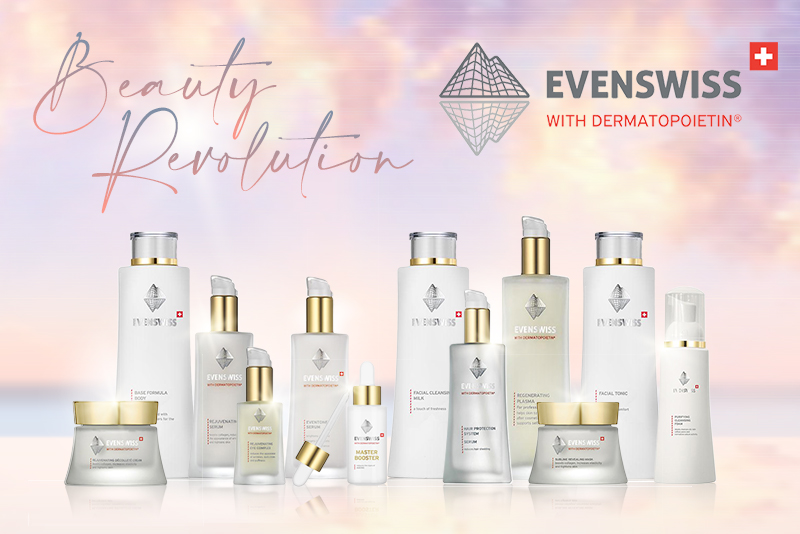 Beauty products from Switzerland are known for being one of the most luxurious ones in the world. Their expertise in developing efficient and effective products using their advanced technology, purest and concentrated ingredients, and impeccable craftsmanship, has made them one of the most sought-after products of skincare enthusiasts globally.
This is why we, at Flawless Face & Body Clinic, is excited to announce that we're adding a new roster of skincare products—all the way from Switzerland—at our clinics and Flawless Online Shop: EVENSWISS®
EVENSWISS® prides itself on its revolutionary approach to skincare based on 30 years of research and a deep understanding of the biological mechanisms of the skin and hair. The exclusive active ingredient in EVENSWISS®, Dermatopoietin®, is an innovative peptide complex that acts on the receptors on the surface of the skin causing them to send signals to cells in the deepest layer to begin production of collagen and elastin in the dermis. This revolutionary approach to skincare by Evenswiss is named Signalling Cosmetics®.
Aside from collagen and elastin, Dermatopoietin® also promotes the production of hyaluronic acid, which helps skin hydrated and plump. Clinical tests showed that the increase of collagen, elastin, and hyaluronic acid increases up to 90% within 2 weeks of using EVENSWISS® products. The result? Tight, youthful, even-toned skin.
EVENSWISS® has a wide range of skincare must-haves including cleansers, tonics, moisturizers, serums, and creams.
Join the beauty revolution now! EVENSWISS® is currently available on Flawless Online Shop (https://shop.flawless.com.ph/collections/evenswiss) and soon at select Flawless clinics nationwide.
To know more about Flawless, visit flawless.com.ph or follow Flawless on social media via @FlawlessFaceandBody on Facebook, @myflawless on Instagram, and flawless_ph on Twitter.
---